Hope Awakens Community
Connect with others in the Hope Awakens Community on Tuesday evenings at 7:00 pm or Wednesday mornings at 11:00 am (or both).  We will pray for one another and study the Bible.  These are short weekly meetings from the comfort of your home with other people just like you.  In times of crisis and social distancing people appreciate such fellowship.
To enter through your computer go to https://zoom.us/j/5176141844?pwd=bW14VEdKQS9JcDR1Y3BPcmtuMk01Zz09
Meeting ID: 517 614 1844
Password: 1260
To join in through your cellphone download the Zoom app and use the meeting ID and password above.
Livestream Sabbath Sermon
Join us for the Sabbath sermon at 11:00 am.  Click on one of the following links for livestreaming.
Facebook - Pastor Bayani Pastrana
YouTube - Pastor Bayani Pastrana
*If you do not see the livestream once you get to the site, refresh your page.  For YouTube, click on the video icon that shows "live".
Since we are new at livestreaming, please leave us some feedback so we know what we are doing well and what we need to improve upon.
Church Closure
Closed till May 28 [Updated May 12]
Closed till May 15 [Updated May 8]
Closed till April 30 [Updated April 4]
Closed till April 13 [Updated March 23]
Due to the current Coronavirus situation, all gatherings and services at the church are cancelled through May 28.  Although we have not gathered together for worship for the past few Sabbaths, we have been able to worship via live-stream in our homes. Click here for a list of other live-streaming broadcasts from various Michigan Seventh-day Adventist churches.
You can turn in your tithes and offerings through this website under "Online Giving".
Although we are not together physically, let us unite in spirit as we pray continually regarding this current world situation.
The pastor and elders are still here to minister to you, so if you have special needs, please let us know.
As Jesus promised, "Peace I leave with you, my peace I give unto you: not as the world giveth, give I unto you. Let not your heart be troubled, neither let it be afraid."
May the Lord keep you and your family safe an healthy.
"HOPE AWAKENS" - Find answers from the Bible regarding what is happening in the world today and where it is headed. "Hope Awakens" is a Bible prophecy series beginning next week, April 17. Go to www.learnhopeawakens.com to reserve your spot and/or to invite a friend to be part of this online, virtual series.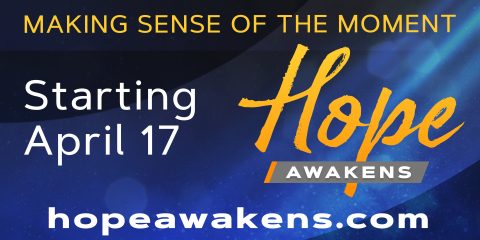 Welcome to the Burlington SDA Church in Burlington, MI. We are a Christian community and would love to have you join our family. To learn more about what we believe you can visit our About Us page. Please join us for Bible study, worship, and prayer.
Pastor Bayani Pastrana
Burlington SDA Church
Join Us This Saturday
Service times:
Sabbath School: 11:00
Worship Service: 9:15